How To Recover Deleted Data From Android Phone (4 Ways)
If you have accidentally lost your essential data like pictures, videos, music, contacts, etc., from your android phone, don't worry! This article will help you to recover deleted files from your Android phone effectively.
In this post, you are going to learn 4 different ways to perform android Data Recovery.
So, let's go through the whole post.
How to Recover Deleted Data from Android Phone?
Here, you will get 4 feasible ways to perform Android Data Recovery.
Therefore, if you have lost any of your data, including photos, videos, text messages, or contacts, try the below-listed solutions and bring them back.
Solution #1: How to Recover Deleted Data From Android Phone via local Backup Option
All Android devices have a built-in backup feature that allows their users to back up their essential data on Android.
Therefore, if this feature is available on your phone and has enabled the 'Sync' option previously, you can easily recover your erased Android data via a local backup option.
Here is how to do so:
Step 1: Navigate to your phone's Setting app to
Step 2: Then, choose the General option -> Accounts & Backup
Step 3: Under Accounts & Backup, you'll find the Backup & Restore option.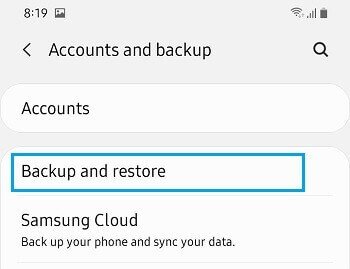 Step 4: Next, hit the Restore button.
Step 5: Now, you need to choose the backup files you wish to restore to your phone.
Step 6: After that, select a file types that you need to restore, then tap on the Next option to continue.
That's it! Now, all your deleted files will automatically be restored to their previous location where they were stored before.
Please Note – The steps may vary according to different Android brands.
Solution #2: Perform Android Data Recovery Through Google Drive
If your Google account is linked with Google Drive and the Sync option is enabled, then you can retrieve your deleted Android files from the Google drive option.
Check out the below-given instructions to know how to restore data from Google drive:
Firstly, you need to open your Google Drive application on your device.
Then, move to My Drive Here; you'll get all the backup files on Google Drive.
Next, choose the files that you need to restore.
After that, make click on the Menu (3 vertical dots) that you can see in the upper right corner of the screen.
Finally, touch the Download option to restore your device's backup files.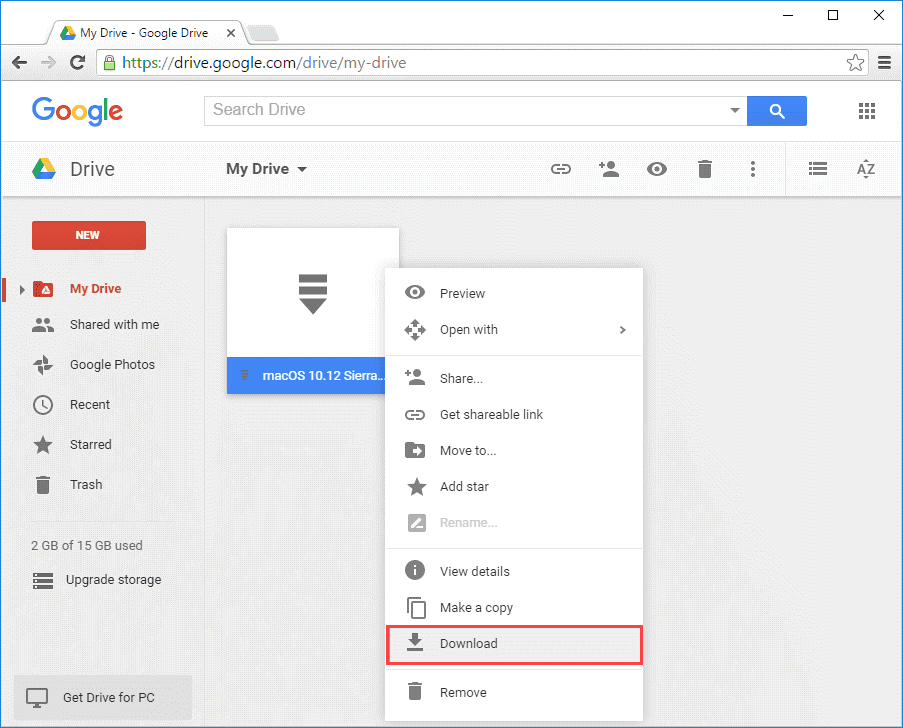 Solution#3: How to recover deleted Photos and Videos on Android
While viewing your old memories, if your photos or videos are mistakenly deleted from your gallery app, you can easily restore them from your recently deleted folder.
This folder keeps all the deleted items in it for 30 days only. If you cannot restore deleted photos and videos on Android within this period, they will be permanently deleted from this folder.
Here's how to restore deleted photos and videos on Android.
At first, open your gallery app, then tap on "Albums."
Scroll down then find the "Recently deleted" folder and tap on it to open.
Here, you will get all your deleted photos and videos.
Choose your favorite photos and videos that you want to restore and hit the Restore.
Once done, all your selected photos and videos will restore back to its desired location.
Solution#4: Restore Missing Contacts on Android via Google Contacts
Well, if your important contacts are disappeared from the contact list, then get them back from Google contacts.
Here's how to do so:
Visit your Settings app on Android, then choose Google
After that, scroll down and find Set up & restore
Now, click on Restore contacts.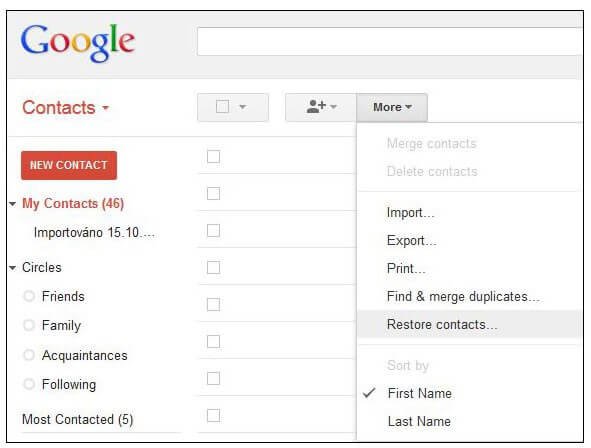 If you are using more than one Google Account, you need to choose the account from which you want to restore contacts.
Tap the device with contacts to copy.
If you do not need to copy the contacts from your phone storage or SIM card, then turn off the SIM card & Device storage.
Click on Restore & wait until your contacts are being recovered.
Time to Conclude
Losing Android data is a frustrating and heartbreaking experience for many users. As they think the missing data will couldn't recover.
But luckily, there are some effective ways available that could help you to restore deleted photos, videos, SMSs, contacts, chat histories, notes, and more on Android.
In this blog, I have shown you all the possible solutions to recover deleted data from Android phones.
So, keep on trying them until you recover moved files from Android successfully.