If you got certified by using our free answers, then help us to save the world again. Your little help could change the world.
Summary
Covid 19, a pandemic declared by WHO is threatening the whole world by spreading in almost every corner across the globe. Thousand people being infected & already died due to coronavirus. Your donation on the project will help us raise awareness, distribute protective gear.
Donate – Coronavirus Relief Support


Challenge
Covid 19, the deadliest virus spreading across the globe has become the most life-threatening factor these days. People are dying everywhere where the antidote is still unknown. We can only imagine the horror if the virus massively outbreaks in a densely populated country, as we have limitations and will be facing a lot of constraints to tackle the situation.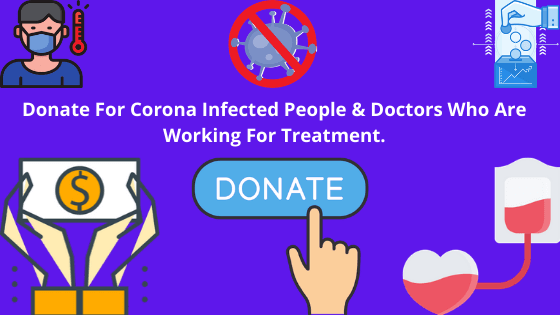 Solution
Your donation to this fund will help stop the virus's spread and give communities on the front lines of the crisis the resources they need to act quickly and protect the most vulnerable. Donations are already helping to:
Send doctors, nurses, and other front line responders to communities in need
Get masks, ventilators, and other lifesaving medical supplies to hospitals and clinics
Deliver essential items to struggling families and older individuals in quarantined cities and refugee camps
Feed children that rely on school meals as their only source of nutrition
Support hygiene awareness efforts
And much, much more…
As the situation evolves, the fund will transition to support longer-term recovery and education efforts run by local, vetted organizations in affected regions. We will work with our partners on the ground to allocate funds where they're most needed.